There's something about rainy days that make you want to cozy up in a blanket, grab a hot beverage, and watch the water drops race each other down the window. The same goes for snow. The minute you see those bright flurries descending from the sky, you want to climb back in bed and watch the outside world turn white. Or, of course, rain and snow may fill you with dread and make you want to fall back asleep. But whether you're someone who loves or hates rain and snow, you rely on your sump pump to protect your home's foundation from water damage. Thus, you need to take care of this part of your home, especially as fall and winter come upon us. 
Why Is Sump Pump Maintenance Important? 
Your sump pump protects your home and yard from flooding. When your sump pump is not working properly, you will find your yard overwhelmed by puddles and your basement drowning in swirls of muddy water. This may result in ruined landscaping, as well as mold and mildew growth inside of your home. That is why you must invest in proper maintenance. If you don't, you will be stuck with costly repairs and cleaning requirements. 
Costs of Sump Pump Maintenance
Sump pump repair and maintenance costs vary based on the company you're working with and where you live. The range for sump pump service prices is vast, falling between $110 and $1,000. Want to know how much your specific project will cost? Request quotes from plumbing experts before hiring them! This will help you budget for sump repairs or maintenance. 
Sump Pump Maintenance Tips
The best way to avoid costly repairs and property damage is by maintaining your sump pump. Here are 5 sump pump maintenance tips for you: 
1. Clear Debris From the Pit 
Often, you may find your sump pump pit is full of debris. This debris can stop your pump from doing its job properly, so you'll have to clear it. Common debris you may find in your sump pump include rocks, sticks, and trash that may have been laying around in your yard. 
2. Clean the Pump
Once you've turned your sump pump off and cleared out debris, you'll need to clean the pump itself. To do so, disconnect the pump from the basin and take it outside where you can clean it without getting filth all over your basement. You can use your hose, or you can wipe the pump down with a vinegar solution.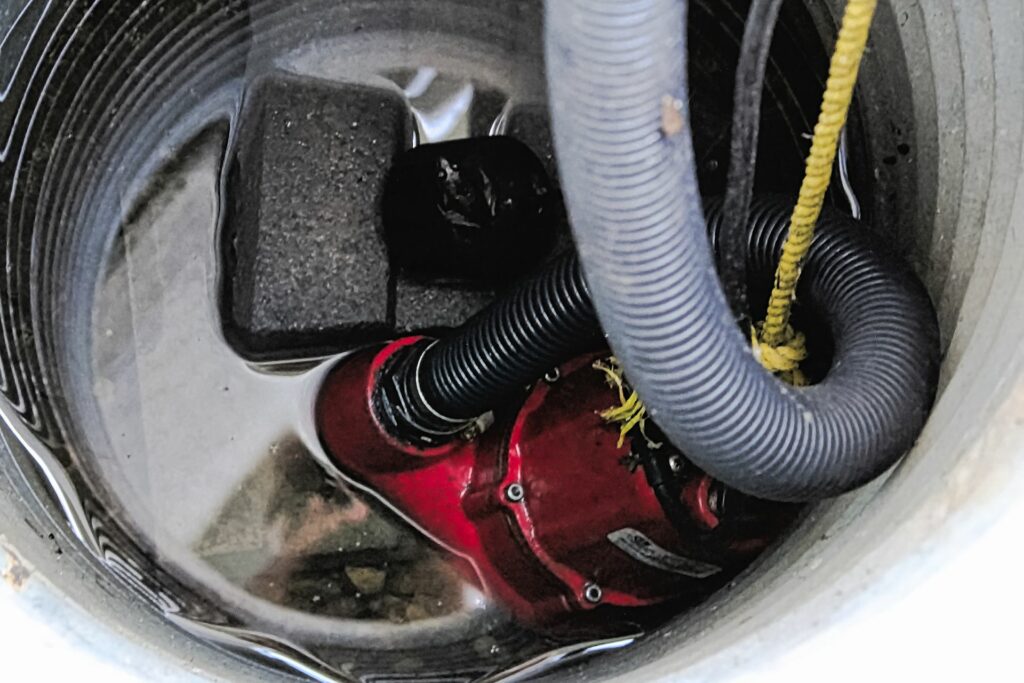 3. Check the Inlet Screen
The inlet screen acts as a filter to prevent debris from entering your sump pump. Sometimes, it gets clogged. Thus, you have to remove it every now and again and check to make sure it doesn't have any sediment and debris caught in it. If it does, you'll have to remove it and spray it down. 
4. Lubricate Parts as Needed
Some sump pumps are made with unsealed bearings, and these need to be lubricated to function properly. If your sump pump has unsealed bearings, lubricate them every time you do a cleaning to ensure things are running smoothly. Not sure if your sump pump has unsealed bearings? Check your owner's manual or look up the model online! 
5. Test Your Sump Pump System 
You can't be sure your sump pump is working if you don't test it. Once you've cleaned and lubricated everything, reassemble your sump pump and plug it back in. Then, pour in some water. If your sump pump starts to drain the water away, you're good to go. If not, you should call in a professional to assess the problem. 
Call ASAP Plumbing Experts For Sump Pump Maintenance! 
At ASAP Plumbing Experts, we specialize in keeping your home safe from moisture and ensuring you have access to clean, safe water. You can rely on us for sump pump maintenance, as well as assistance with many other plumbing needs. Contact us today to learn more!