ANY BUSINESS, ANY PLUMBING REPAIR
Serving Commercial Properties in Many Capacities
A majority of your commercial property's plumbing is hidden in the floors, walls, and ceilings. When they experience problems, it can be difficult to know if there is a problem. When signs appear, it may already be too late to prevent extensive damage. That's why it's important to receive regular maintenance, keep an eye out for early warning signs, and get repairs as soon as possible. ASAP Plumbing Experts is happy to provide plumbing inspections, repairs, and installation for commercial properties across the Greater Houston area. We're able to help business owners and property managers with their plumbing needs in a variety of capacities.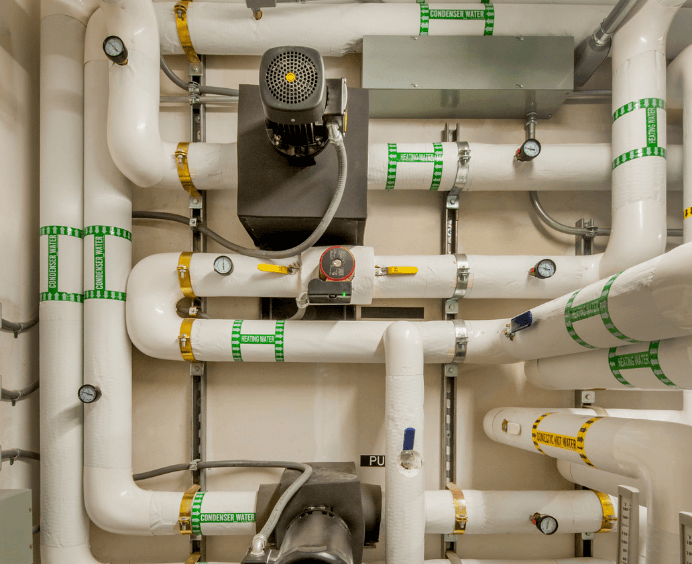 OFFERING COMMERCIAL PLUMBING SERVICES
Commercial Plumbing Services
ASAP Plumbing Experts works closely with small businesses to large industrial companies all over the Greater Houston area. Our masterful plumbers have helped commercial properties with the following plumbing services:
Sewer clearing and cleaning
Sewer camera inspection services
Sump pump repair and installation
Under slab plumbing
Water heater repair and installation
Leaking pipes or appliances
Clogged drains or appliances
And more!
We provide reliable, effective, and long-lasting plumbing solutions for your business. Our experienced team will implement a solution that fits your needs no matter how large the project. Call us today to schedule an appointment or to request emergency plumbing services. Our plumbers are available 24 hours a day and 7 days a week!
BUSINESSES OF ALL INDUSTRIES
Businesses We Provide Commercial Plumbing
No matter what size your business is, we can provide the plumbing services you need. Our expert plumbers have the experience and knowledge to diagnose your plumbing problem and implement long-lasting solutions. We've helped many small and large businesses in Houston address their many plumbing problems. Services include everything from annual inspections to major repairs and cleanups. Regardless of your industry, our plumbing experts will be there to assist you!
Some of the most common businesses we service include the following: 
Offices
Apartments
Malls
Hotels
Restaurants
Industrial plants
Manufacturing facilities
Warehouses
Hospitals
Schools
And more!
Get in touch with our team if you need a commercial plumbing expert. ASAP Plumbing Experts is available 24 hours a day and 7 days a week.
COMMERCIAL PLUMBING AVAILABLE 24/7
24-Hour Commercial Plumbing
ASAP Plumbing Experts is a 24-hour commercial plumbing company ready to service you. We offer annual inspections, repairs, and installations for your business's needs. When you experience a plumbing problem or suspect an issue, give us a call. We can offer same-day or next-day service for when you need it the most. Get in touch with our team today to learn more about our services or to request a quote. Our commercial plumbing services are here to serve you as best as possible.
Is ASAP Plumbing Experts licensed and insured?
Yes! ASAP Plumbing Experts is a licensed and insured plumbing company. We can provide copies of licenses and insurance upon request.
Can ASAP Plumbing Experts provide local references?
Yes! We can provide you with a list of local references to other businesses our team has served.
What kind of plumbing maintenance can you perform?
ASAP Plumbing Experts offer a variety of plumbing maintenance services such as the following:
Leak detection
Pressure checks
Backflow testing
Visual inspections
Camera inspections
All of these services and maintenance services will help catch any commercial plumbing issues before they become severe. Schedule plumbing maintenance with our team today!
Get in Touch With Our Team!