WATER HEATERS OF ALL TYPES
Tank and Tankless, Gas and Electric
Hot water is a quality many of us take for granted. It can be extremely uncomfortable and stressful when hot water fails to come out of the faucet or showerhead. Our water heaters are the force behind our property's hot water. When your water heater fails to perform its job, you need a professional plumber to perform the necessary repairs. Water heaters can experience all sorts of problems such as leaks, age, corrosion, and more. ASAP Plumbing Experts is the Houston plumbing company you need at your side for your water heater repairs. Our expert plumbers have experience with tank, tankless, gas, and electric water heaters!

COMPREHENSIVE WATER HEATER REPAIRS
Water Heater Repairs We Offer
Water heaters can experience all kinds of problems, many of which you should hire a professional. These appliances are extremely complex, with many of their repairs requiring specialized experience from qualified plumbers. At ASAP Plumbing Experts, our plumbers are capable of performing any water heater repair you may require. Some of the most common water heater repairs we perform include the following:
Broken drip tubes
Water heater leak repairs
Faulty burner
Faulty heating element
Water heater pan replacement
Low water pressure
Too hot of water
Noisy water heater
Pilot light problems
In-line valve problem
And more!
When to Replace Your Water Heater
Water heaters can easily last more than a decade with proper maintenance and care. Of course, there is a right time when you should seek a new water heater installation. Repairs are the best way to prolong the life of your water heater, but there is a point when repairs are no longer able to help. ASAP Plumbing Experts can perform any water heater installation you may need for your home or business. We work with tankless, tank, gas, and electric water heaters. Here are the signs your water heater need to be replaced: 
Water heater is more than 10 years old
Rust water or rusty parts
Loud or noisy water heater
Leaking water heater
Water heater no longer heating water
Persistent or continuous repairs
How to Choose a Water Heater
Choosing a water heater for your home will typically come down to what you currently have. Water heaters can be powered by gas or electricity. They can also feature a tank or be tankless. You will almost always choose what your home or business already uses when it comes to the power source. Switching to either is typically very costly and drives up costs significantly. As for tank or tankless, the cost to convert is also very expensive. Tank water heaters are the most common, which is where water is stored in a tank and heated until it is used. Tankless water heaters heat the water as it comes through rather than storing it. You can expect to pay more for a tankless water heater than a tank water heater. If you are unsure what to install for your property, give our team a call to schedule an appointment.
Any Water Heater Make and Model
There are many brands of water heaters out there. ASAP Plumbing Experts is capable of performing water heater repairs or installation on any make or model out there. Some of the most common water heater brands we commonly work with include Bosch, Navien, Noritz, and Rheem. These brands and many others are serviceable by ASAP Plumbing Experts plumbers. Give us a call if your water heater is acting up. We'll provide you with emergency repairs or work with you on installing a new one.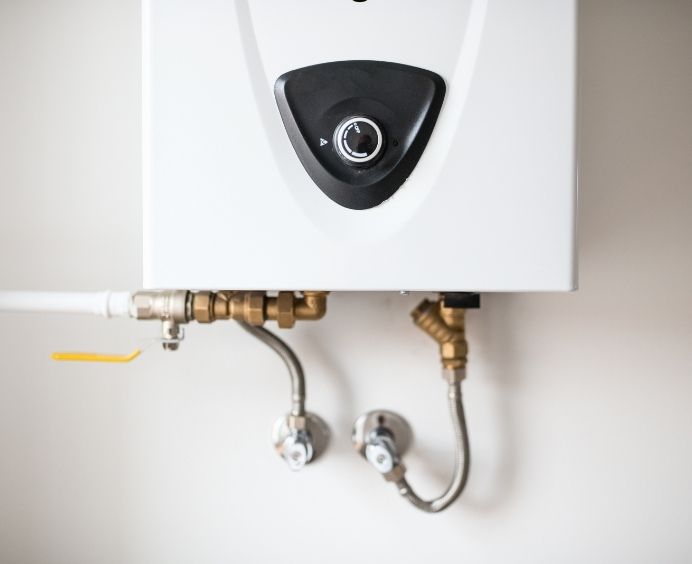 24-Hour Water Heater Repairs and Installation
Water heaters can experience plumbing problems at any time of day or night. If your water heater is giving you trouble, don't hesitate to call our team. We provide 24-hour plumbing repairs to all types of plumbing and appliances for residential and commercial clients. Hot water is a need for your comfort, and you should never have to sacrifice it. Contact us today for 24/7 water heater repairs or schedule an appointment for an installation.
Can you repair a water heater?
Yes! Many water heater problems can be repaired. When your water heater cannot be repaired, our team will inform you in a detailed report. 
How much does it cost to repair a water heater?
The cost to repair a water heater will vary on the type of repair. After ASAP Plumbing Experts has inspected the unit and knows what repairs are needed, we can provide you with a quote.
How long does it take to install a water heater?
It will take approximately three hours to install a new water heater for your home.
Do you need a permit to install a water heater?
Yes, you'll require a permit to install a new water heater. Don't worry about applying for it on your own, however. ASAP Plumbing Experts will obtain the building permits before the project commences.
Reach Out to Our Team For Repairs!