What is the best plumbing material? This is a common question our team receives or hears among homeowners when investing in new plumbing. There are a lot of plumbing materials out there, but knowing which is right for your budget and home can be difficult.
While there is no "best plumbing material," there are many great options, all of which are worthy of your investment. Of course, like all choices, there are pros and cons to choosing one material over the other. We're here to help you work through those details and make the right decision.
What Is the Best Plumbing Material?
There are a handful of great plumbing materials to choose from that will easily meet your needs. Those include:
1. Copper
Copper is a leading candidate when it comes to the best plumbing material. Copper has been used in plumbing for decades. Even though it's been around for a long time, it is still a very common plumbing material in modern homes. Newer materials have had a hard time topping copper's use in homes and businesses.
Copper is extremely durable and lasts a long time. These two qualities are what attract many homeowners. Corrosion is almost never an issue as this material is resistant. When it comes to drawbacks, copper is expensive. Copper may not be the right choice if you're on a strict budget.
2. PVC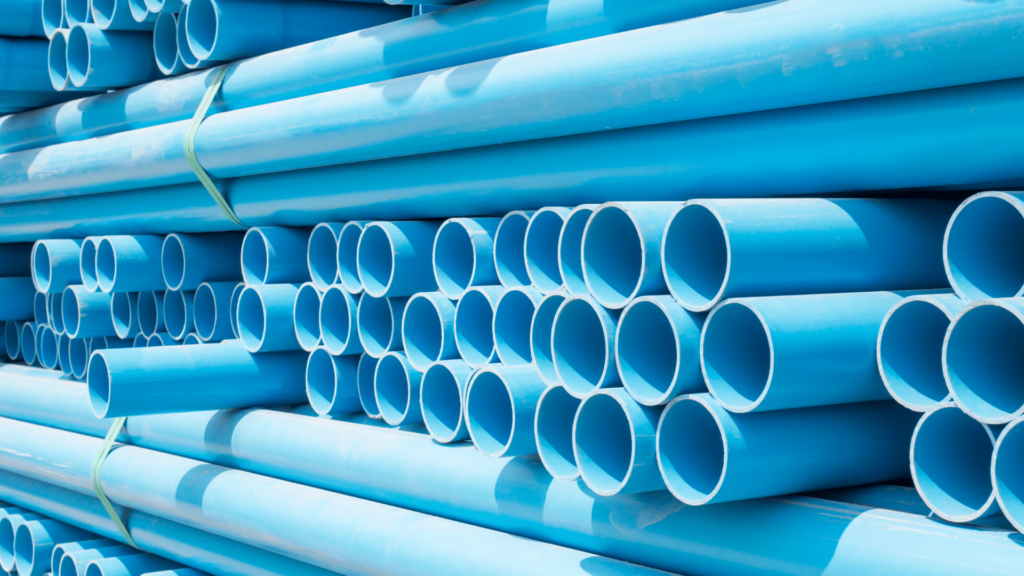 PVC (polyvinyl chloride piping) is the most commonly used plumbing material, more so than copper. Why? Well, PVC is durable and affordable. There are two different sizes of PVC you may be interested in: Schedule 40 and Schedule 80.
Schedule 40 PVC is the most common. It has thinner walls with a lower price tag. Schedule 80 is thicker but costs more. The biggest difference between the two is their durability. Since Schedule 80 is a thicker material, it will last longer. Consult your plumber or contractor about the type of PVC piping you want in your home.
3. CPVC
CPVC (chlorinated polyvinyl chloride piping) is just PVC with higher chlorine content. CPVC offers many more advantages over typical PVC, such as fire resistance, producing less noise, preventing energy loss, and being more flexible
With all of these benefits, you can expect this material to be more expensive than PVC. However, it is still less than copper. Other major drawbacks of CPVC are it can't be recycled, and the manufacturing process is not eco-friendly. Environmentally-conscious homeowners will likely want to avoid CPVC.
4. Brass
Brass has been used as a plumbing material for many years, longer than copper. While it isn't used as much today, it's still a great choice for your home. Red brass is the perfect option as it contains a high content of copper, helping in its durability. The most important thing to mention with brass piping is it must not contain lead. Old brass pipes may have this issue, so have them tested and replaced if necessary.
Expect very similar advantages as copper: resistance to corrosion, heat resistance, and long lifespan. All of these benefits will give you the most bang for your buck when replacing old piping. Brass plumbing is typically less than copper but more expensive than PVC.
Let Us Help You Answer What the Best Plumbing Material Is
If you still aren't sure what type of plumbing material is best for your home and budget, give our team a call. We are happy to work directly with clients to determine which plumbing material is right. Our certified plumbers work with all types of materials, so you never have to worry about our capabilities.
Get a quote from our certified plumbers by calling us at (832) 925-4418 or visiting our contact page to fill out the form. Regardless, our team will be there to help you with your plumbing installation or replacement project.