Dealing with the aftermath of basement flooding can be messy and expensive. If you live in Houston, you probably relate to the anxiety of a potentially flooded basement during hurricane season. The good news is that you don't have to resign yourself to dealing with a water-damaged basement in the future. Instead, you can take the initiative by implementing the best basement flooding solutions for your home.
The 6 Best Basement Flooding Solutions For Your Home
There are plenty of ways to mitigate basement flooding in your Houston home. Keep reading to learn about six of the best basement flooding solutions:
1. Install And Maintain A Sump Pump
One of the most common basement flooding solutions is to install and maintain a sump pump. A sump pump removes and drains excess water before it can infiltrate your home. They are available in submersible (underground) or pedestal (above-ground) varieties. You will need to call a plumber to help choose the best sump pump for your property. After it's installed, you will need to make time to inspect it for signs of damage so you can stay on top of repairs, ensuring its functionality.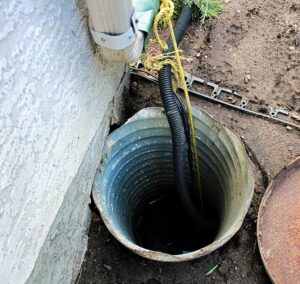 2. Maintain Gutters And Downspouts
Maintaining your gutters and downspouts is one of the most crucial basement flooding solutions. Both of these parts can get clogged, so you want to check them for blockages. If there is any clogging, you will want to unclog and clean them right away. To further ensure your basement is safe from floodwaters, you can extend your downspouts so they can drain farther away from your home.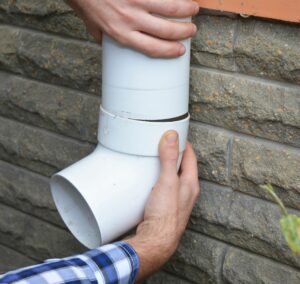 3. Upgrade Drainage System
The state of your drainage system can determine whether or not your basement floods. For this reason, you want to check the state of your drainage system and see if it needs upgrading. You can consult a plumber about how to approach this process if this is the best solution.
4. Install, Maintain, And Replace Weatherproofing
Weatherproofing your basement will also make a huge difference in reducing or eliminating basement flooding. You want to find and install a sealant with waterproof properties. You should also consider insulating your basement to mitigate the impact of weather conditions on this part of your home.
5. Maintain Landscaping
Another one of the best basement flooding solutions is maintaining your home's landscaping. Tree and plant roots can sometimes grow in a way that interferes with your drainage and supply lines, so you want to ensure that it doesn't lead to flooding. The best way to prevent this from happening is to trim trees and other plant branches so that they don't overgrow.
6. Seal The Foundation
Finally, cracks in your home's foundation can also result in a flooded basement. That's why you want to stay on top of sealing any and all cracks in the foundation as soon as they appear. You can ask a plumber for guidance on finding the best sealant for your home's foundation so you can effectively prevent this disaster.
ASAP Plumbing Experts Will Implement These Basement Flooding Solutions!
You now know six of the best basement flooding solutions to keep your home free of water damage. There are many other ways to keep your basement from flooding in Houston. You can learn more about them and even start executing these solutions by seeking professional assistance from ASAP Plumbing Experts.
You can keep your basement in optimal condition by keeping your home plumbing system in shape and ensuring your basement is prepared for unpredictable weather conditions. Our plumbers have the expertise to implement these solutions as soon as possible. Contact us today, and we will send our best plumbers to keep your basement safe from flooding.